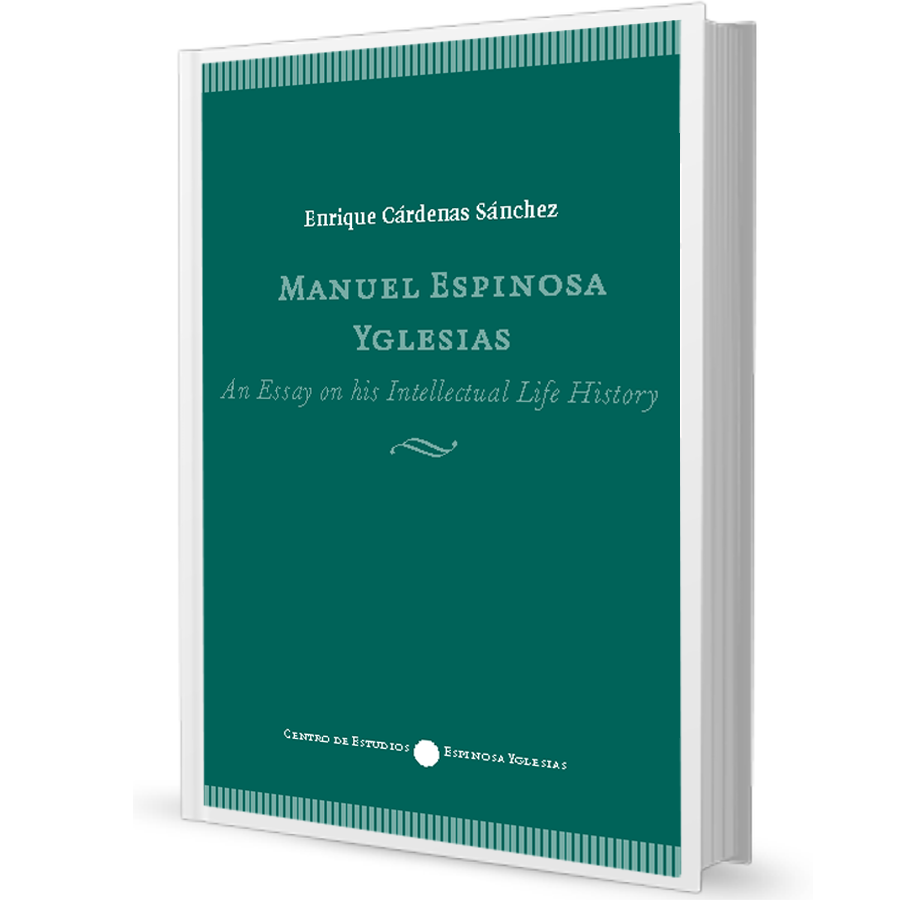 MANUEL ESPINOSA YGLESIAS. AN ESSAY ON HIS NTELLECTUAL LIFE HISTORY
This book traces the evolving mental outlook of an important personality in twentieth-century Mexico, Manuel Espinosa Yglesias. As owner and managing director of the country's biggest bank, later taken over by the government, Espinosa developed ideas that were decades ahead of their time, regarding not only business but also politics and the national economy.
The book takes the form of a biographical sketch, recounting early experiences that molded Espinosa's character and that in some way influenced him throughout his life as one of Mexico's foremost businessmen and public figures. The presentation offers a view of the successive stage of his life, supported by a chronology that highlights those events with an impact on his thinking and his vision of economics, politics and the world that surrounded him. At all times, however, while presenting in linear form the development of his opinions, the essay seeks to maintain an overall vision.
Much of the material drawn on is in the keeping of the Manuel Espinosa Yglesias Archive, which has been developed by Amparo Espinosa Rugarcía.